就像你標題看到的一樣,一次很可惜的Waive.
可能因為受傷的關係,表現還沒完全出來,但是明明是可用之材....
他的進攻真的蠻多功能的,唯一的問題只有他是大四畢業生,潛力可能比較低,
但是他可以做個很稱職的替補應該不困難阿...要說我們後場很擠也只是擠在Willie Green身上...
算了,還是要大聲喊一下,Willie Green Must OUT!!!!!!!!!!!
點繼續閱讀看原文報導以及youtube影片一支。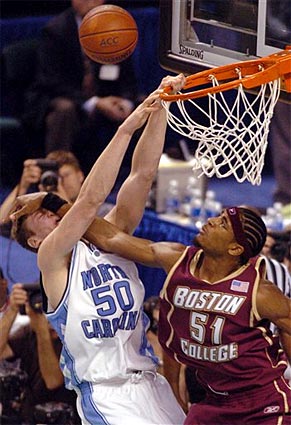 76ers waive rookie Derrick Byars
By Marc Narducci
INQUIRER STAFF WRITER
In a move that wasn't surprising, the 76ers waived rookie swingman Derrick Byars today. Byars, a rookie from Vanderbilt, had appeared in only one preseason game, scoring just two points in a 91-90 loss to the New Jersey Nets.
He had been suffering from a back injury during training camp. But more difficult was the crowded situation at the wing positions for the Sixers.
Byars was selected by Portland with the 42d pick in the 2007 NBA draft and was acquired on draft night by the Sixers for the rights to Petteri Koponen, who was the 30th overall pick, and cash considerations.
The Sixers' roster stands at 15, the maximum allowed by the NBA.